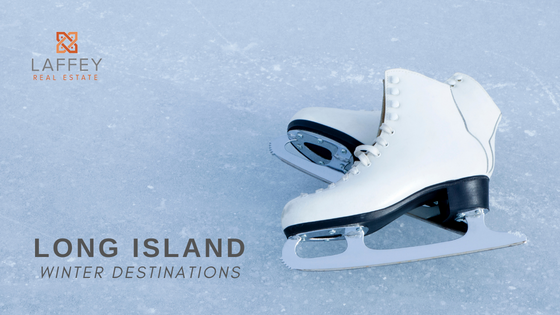 One of the great things about living on Long Island is that you get to experience something new with every season. Winter is an especially good time to enjoy family fun close to home in your favorite communities. Whether you're interested in wintertime wildlife watching, an enchanting day of ice skating, or even a chance to test your mettle with the Polar Bear Splash, there's so much to look forward to this winter. Our real estate agents have all the exciting details on the winter fun you can enjoy at four great Long Island destinations.
Go Seal Watching with Long Island Whale & Seal Watching – 31 Woodcleft Ave., Freeport, NY 11520
Bundle up for some winter fun on the water, then head for the docks to set out for a cruise with the team at Long Island Whale & Seal Watching. Winter is seal-watching season around Hempstead Bay, with the Harbor Seal, Harp Seal, Hooded Seal, Gray Seal, and Ringed Seal most likely to be spotted during this time of year. There will be a naturalist on board during every cruise to teach you all about the seals' habits, biology, and behavior, as well as any other marine wildlife you encounter.


Make a Splash at Long Beach Polar Bear Splash 2023 – 300 W. Broadway, Long Beach, NY 11561
Who says you have to wait for summer to enjoy a splash in the water on Long Island? The Long Beach Polar Bear Splash 2023 continues a long tradition of frigid dips into the Atlantic, where you can raise money for a great cause and make some new friends in the process. The Polar Bear Splash benefits the Make-A-Wish of Metro New York & Western New York and has helped grant wishes to hundreds of local children with critical illnesses. This year's event takes place on February 12, 2023, and you can sign up in advance online.


Hit the Ice at Cantiague Park - 480 W. John St., Hicksville, NY 11801
The artificial turf field at Cantiague Park near Hicksville homes for sale is home to countless sporting events every summer, but it's the ice that draws all of the attention in the winter. The ice skating rink at Cantiague Park is perfect for a family outing or date night this winter. Most days, there are public skating sessions, with equipment rental available on-site and special rates for residents. Planning a larger group outing? One-hour ice rentals are also available for non-profits and other large groups.
Is shopping for a new Long Island home at the top of your to-do list this winter? Our local team is here to help. Contact us to buy and sell homes throughout the Long Island, NY, area.