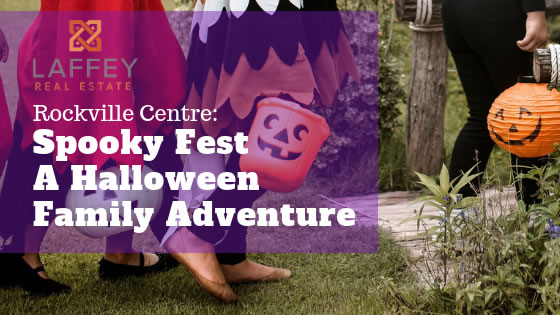 Long Island's Rockville Centre is a close-knit, family-friendly community sure to top your list of possible new hometowns when you're searching for homes for sale in Rockville Centre.
As our real estate agents will attest, there are plenty of things going on in this community for everyone from seniors to young families with children. One of the most popular of these is happening soon: Rockville Centre's Spooky Fest.
About Spooky Fest: An Annual Rockville Centre Halloween Celebration
Spooky Fest is an annual tradition in Rockville Centre, presented each October by the Center for Science Teaching and Learning (CSTL), a non-profit organization based in the community. The event takes place for seven days in October, during which the Tanglewood Preserve becomes 16 acres of family-friendly, spooky Halloween fun – complete with wooded paths, special effects, eerie lighting and plenty of characters and creatures.