Celebrate National Love Your Pet Day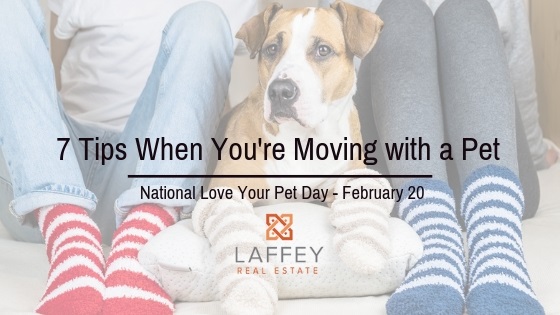 National Love Your Pet day is coming up on Wednesday, February 20th. Just like you, our real estate agents at Laffey Real Estate love their pets. Whether you're a dog person, a cat person, or anything else, there's one thing we all agree on: Pets are part of the family!
With that in mind, it's vital to take steps to keep them safe and comfortable while you move.
Moving day is an exciting time, but it can be stressful – to pets as well as people. The noise, confusion, and movement can lead to unexpected behavior from overstimulated animal friends. By taking a few quick steps early on, you can make the process more peaceful for your pets.
Let's look at seven quick tips for moving with your pets: