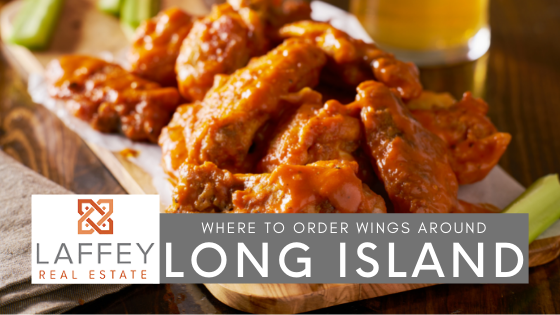 Talk about a staple of traditional American cuisine—buffalo wings have become the quintessential sports bar food. Originating in 1964 on the western side of the state, buffalo wings are now one of the most popular menu items for restaurants across the country. Whether you're having an outdoor cookout or watching the big game, wings make for the perfect food choice. Who can resist that delicious combination of crispy, deep-fried chicken and spicy sauce paired with a cold beer?
Long Island has no shortage of restaurants serving up great buffalo wings. Below are some recommendations from our real estate agents.
Drift Inn - 236 E. Main St., East Islip, NY 11730
Nothing goes together quite like a cold beer and an order of hot wings, and you can get both at Drift Inn. Not only does this restaurant serve some of the best wings in Long Island, they have a wide array of flavors. If you're feeling really brave, try the extra hot Hot Carolina Reaper sauce. The Drift Inn often hosts live music on the weekends, and they have a nice outdoor space. It's also conveniently located near some great Commack homes for sale.